Play is a major part of your little one's life. From cognitive and physical development to emotional and social growth, the importance of play is undisputed. Discover which toys help with infant development.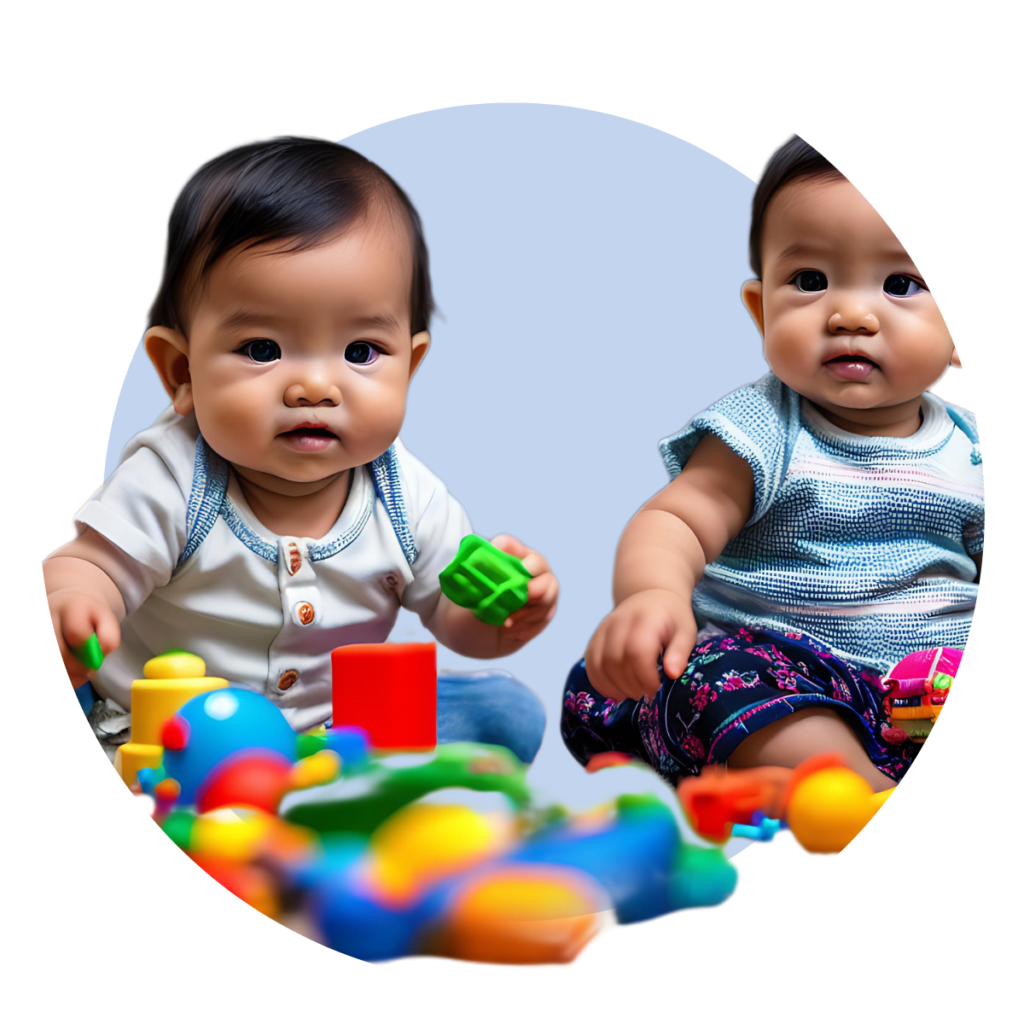 Stop guessing and stressing about your child's development!
Get our monthly science-based tips and activities to support your child's development with purposeful play.
Its probably one of the most common questions I get asked by expecting parents, grandparents, aunts (lets be honest uncles don't buy the present very often) and friends of those expecting.
To be honest? Nothing. The best toys for a newborn are a face and a voice, preferably their caregivers. There is strong evidence to show this AND that there is a positive correlation between social and motor development.
BUT, most want to buy a gift, and variety is the spice of life. So if you are going to buy "toys" for a baby, what would I suggest as a paediatric physio?
From day 1. You are your baby's best and most favourite toy - the sounds you make, your face, your touch - these are all beautiful introductions to play.
Once your little one is more alert during awake times you can start using toys of high contrast, like these contrast cards.
Do you want to know my favourite toys from the perspective of a Paediatric Physiotherapist?
Check out our Developmental Toy Guide
The 6-12 month phase of development can be crazy. Your baby's vision has now developed for added depth perception and full colour. They can see how far away things are, changes in the floor level and start to compare the size of objects.
Baby is no longer just reaching, they are also grasping, tugging, pushing, patting, shaking and squeezing objects. Exploring cause and effect, if I do this what will happen?
What to look for:
simple puzzles like the totli pincer puzzles
toys that encourage the pincer (thumb to index finger) grasp
toys that your baby needs to use two hands for
toys that encourage repetition of motor patterns are ideal such as; musical toys bells, drums and maracas, stacking toys to be crashed over or pulled apart and be put back together, blocks to be banged together, toys where when one button is pushed it causes a different action, whether that be a pop up, a noise or a light.
toys that roll and move
activity tables are fabulous
At 12 months old bub is learning how things "fit together". Babies start to make inferences about new things based on what they have already experienced. They find basic grasping easy and start to develop more complex fine motor skills.
They do things they enjoy. And when baby starts walking, their language, comprehension and social interaction skyrockets!
Look for toys that encourage 
Gross motor development like climbing, crawling (tunnels) cruising, walking and throwing
Pushing, like wheelbarrows, cars, push/pull carts, prams, and trolleys and pulling, like toys attached to a string
Stacking and connecting toys, like magnets and blocks
Putting things in and pulling things - like shape sorters
Pretend play or toys that encourage imitation of real life, like a dustpan and brush, baby and a bottle.
Puzzles
There are two types of walkers.
1. Walkers that bub pushes, like a wooden trolley. These are FABULOUS as bub needs to be able to pull to stand and balance and step independently.
2. Walkers that you place bub in with wheels on the bottom. The Australian Physio Association recommends you avoid using these walkers as they are associated with injury risk. The wheels can get caught on floor level changes, rugs, toys lying around etc and it tips.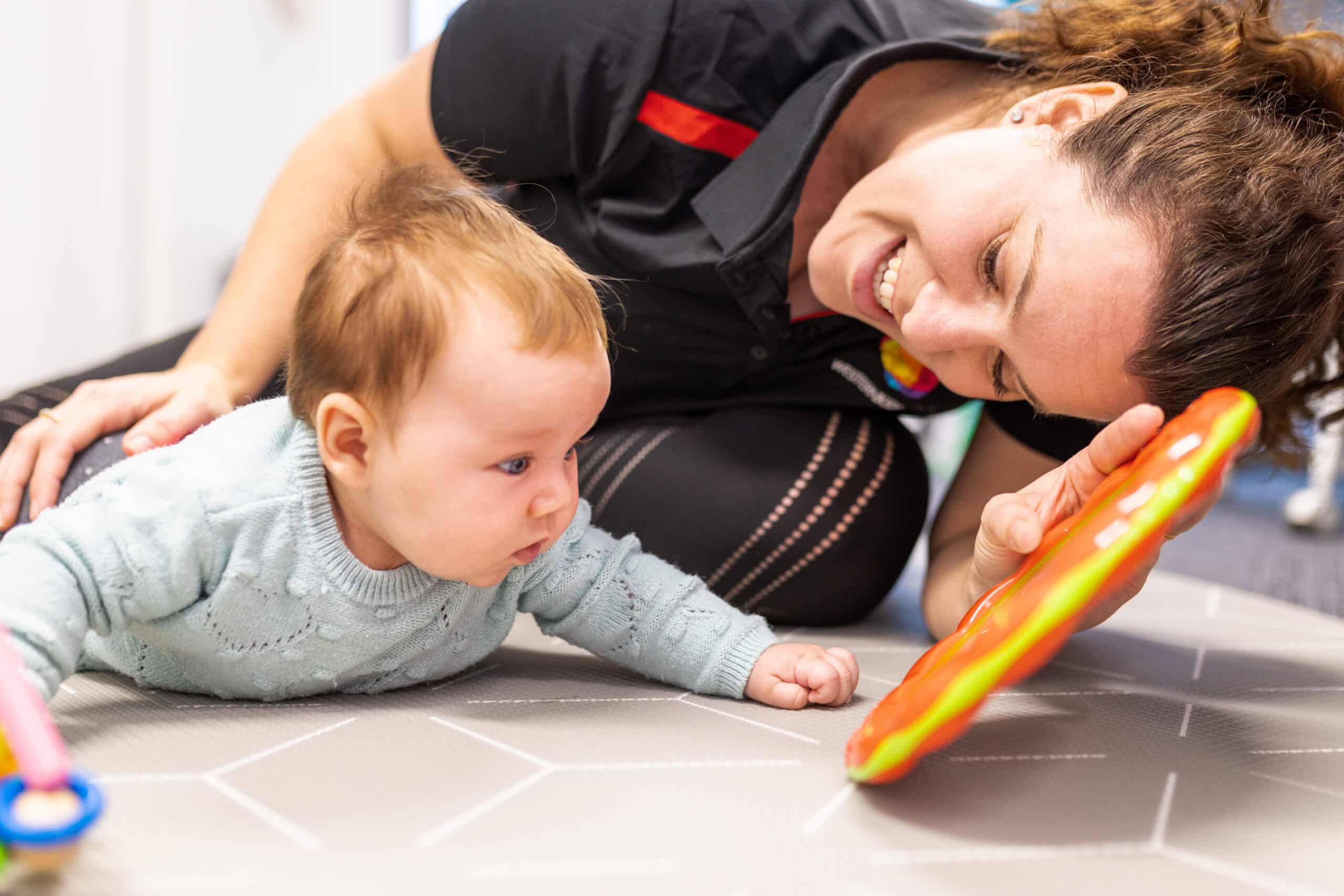 My Top Toys from Birth to 3 months It's probably one of the most common questions I get asked by expecting parents, grandparents, aunts (lets be honest uncles don't buy the present very often) and friends […]
Read More »